Become a Member
Last Updated on Wednesday, 23 April 2008 05:27
Become a member of the National Flying Squirrel Association!
Support your organization as we grow so we can serve our members through education, experiences and laughter.
The National Flying Squirrel Association sponsors this Website and Message Board with multiple forums. We hold annual National and Regional Conferences, and our members do not have to pay registration fees. Upon receipt of your request and dues, you will have access to Members Only Forums, voting rights, be sent a Membership Decal for your car and a Toilet Safety Sticker.
To join, please send a check or money order for $20 for an individual membership or $30 for a family/household membership to:
NFSA
2344 Stockton Drive
Green Cove Springs, FL 32043
Include you name(s), address, phone number(s) and e-mail address(es) for inclusion in our Member Directory which is only available to members. You may pay by Paypal payment by clicking the donation button below.
* Membership is at the sole discretion of the NFSA *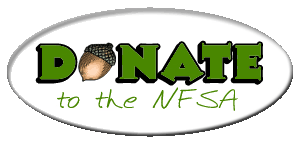 Past National and Regional Conferences